London Marathon
Eight members entered the London Marathon on Sunday, with James and Helen Graham finishing in the leading positions among club members on 2.55.45 (Men) and 3.56.06 (Women). Mike Jaffe was the second male club member home, just behind James on 2.59.15. Chris Heywood was pleased with his 3.50.17, while Matt Critchley 4.02.46 and Mike Hook 4.17.11 were not far behind. Tony Asquith 4.58.24 and Emma Smith 6.18.31 completed the club's participation.
They all enjoyed the vocal support from the large crowd and the fantastic atmosphere. Club members would also like to congratulate club member Kat Barrett (running as a Haywards Heath Harrier) on her impressive 3.27.22.
Mike Hook and Chris Heywood looking sprightly at the start.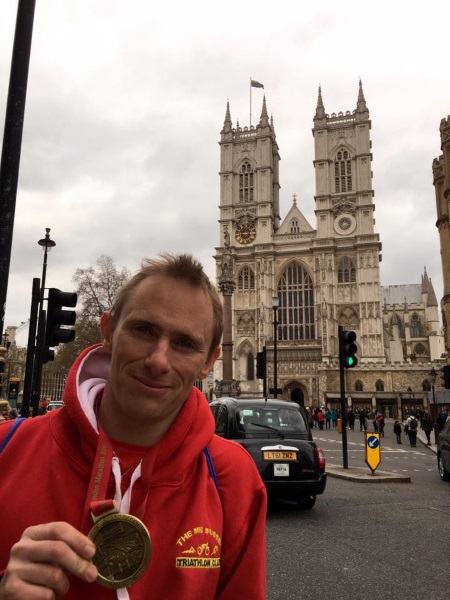 Chris showing off his medal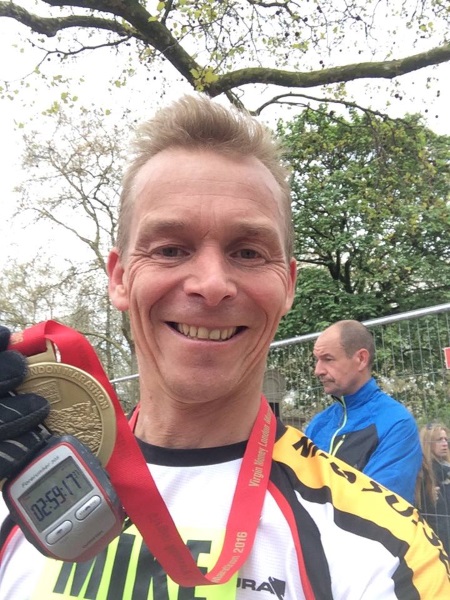 Mike Jaffe showing off his medal and 1980's timer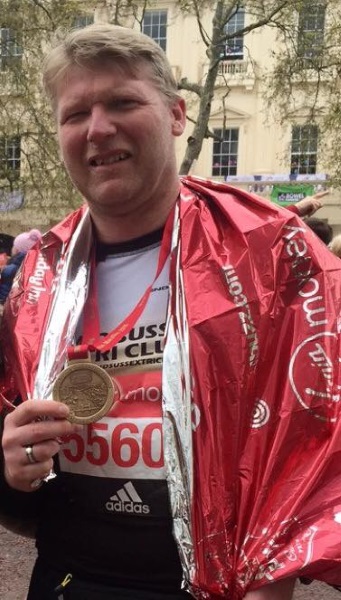 Tony Asquith with his most hard earned medal
Shakespeare Marathon, Stratford on Avon
Doug Mac Taggart competed in the Shakespeare Marathon at Stratford on Avon. He was pleased with his time of 4.20.27 missing his target by 27 seconds. This event was a continuation of Doug's training for the worlds largest and oldest Ultra Marathon, the 90km Comrades Marathon in Kwa-Zulu Natal, South Africa, on the 29th of May.