Stewart Conway Training For World Ironman, Kona Hawaii
On 6th November Stewart spent a day filming with Ribble Cycles for a forthcoming mini documentary on the training required on the road to the Ironman World Championships. It is about helping 'age groupers' to get to the peak of fitness, including juggling work, family and the training required with regular 4am starts.
Abersoch Sprint Triathlon 16th October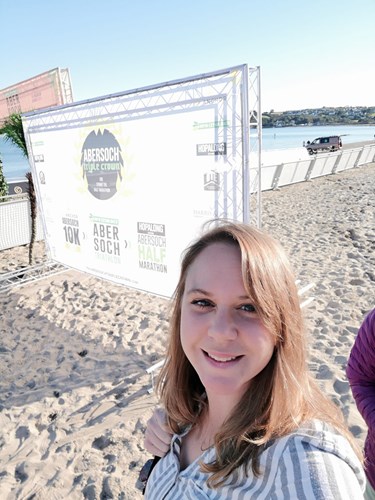 Jacqueline Naish went all the way to Abersoch in North Wales for her first Triathlon. Despite feeling quite nervous, she completed the course in 2hours 14 minutes, coming 15th in her category. Afterwards Jacqueline commented that it was so much fun and that she is now completely hooked on triathlon.
Doug MacTaggart Ironmans & Marathons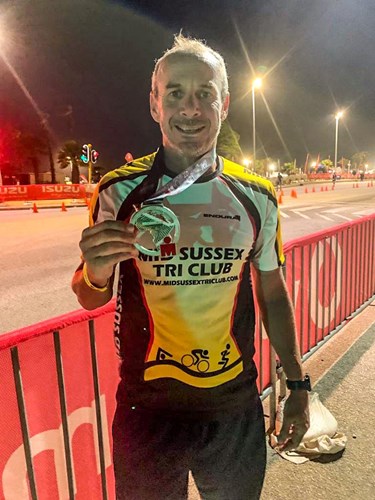 Doug MacTaggart went off to compete in the Mallorca Ironman on the 16th October finishing in 13.21.15. He then competed in the Beachy Head Marathon on the 23rd October event, finishing in 4.55.28.
Finally, he then went thousands of miles away to compete in Ironman South Africa in Nelson Mandela Bay, Port Elizabeth. Doug commented that it was a fun day out, with horrific sea conditions and really bad winds on the bike and run! He said this Ironman had the worst conditions of any he had done. However he was really pleased with his time of 11:58:28.
Helen Graham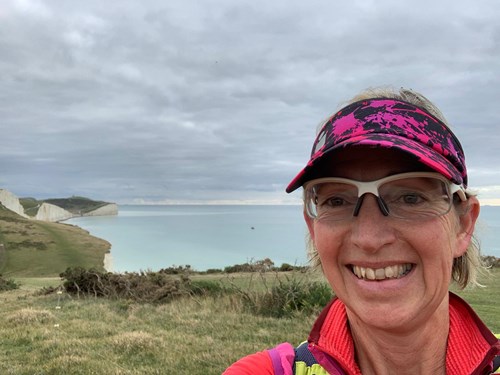 Helen also competed in the Beachy Head Marathon finishing in 5.57.19. She laughingly said that she was easily tempted by a bit of bling (medal) and a burger on offer for finishers. She then went on to complete a Midweek Marathon in Milton Keynes on the 9th November.