Two members tackled these challenging races on the South Downs on a very cold Saturday 27th November.
Zoe Rocholl raced in the morning in the short distance event with 169m of elevation and 8km length finishing 5th in her age group and 14th female overall in 43.38.
Zoe commented that although the race had a steep climb at the start, it finished with a lovely downhill slope at the end. However she was pleased to finish because it was so cold it felt like her nose was going to freeze up.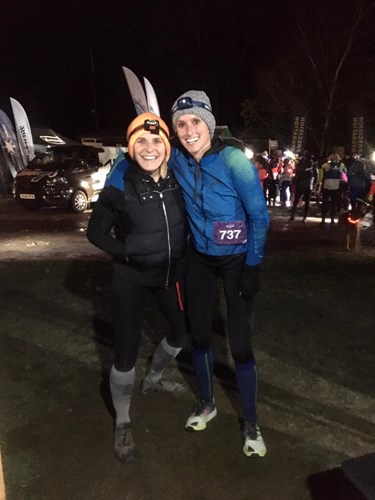 Joan Murphy took on the challenging long distance and dark version of the event which started at 5pm in darkness and really cold conditions. This race included 357m of elevation within the 23km route. Joan finished 3rd in her age group and 10th female overall in 1.50.08.