Castle Triathlon Series
Andrew won the starter sprint event in 45.20 on the Saturday (200m swim, 500m steep uphill transition, 13km bike and 2km run), which he did as a warm up. He then tackled the Olympic Distance Triathlon on the Sunday. This comprised a 1500m swim, a scenic 45km bike ride, and a brutal 10km run in the heat, which he completed in 3.01.59, placing 35th in his age group.Having competed at the Cholmondeley Castle Triathlon event in June, Andrew Biggs went to Yorkshire to the Castle Howard event on the weekend of the 21st/22nd July.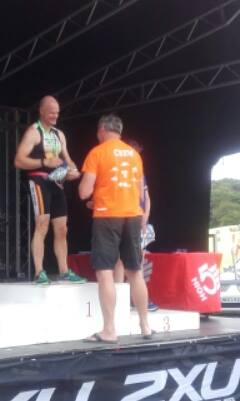 Maastricht Ironman Triathlon
Doug Mac Taggart described some of his training for the Maastricht Triathlon which takes place on the 5th August.
On the weekend of the 21st/22nd July he completed an Olympic Distance Triathlon in 2.45, followed by the Lunartic Night Trail Marathon at Shoreham in 4:45. He would then have a 2 week taper before going to the prestigious Maastricht Ironman event.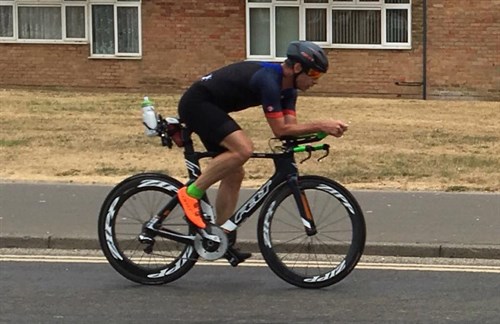 Triathlon Pucisca, Croatia
Adam Cameron-James joined in the enthusiasm of club members about competing internationally, by entering the Triathlon Pucisca, for the second time, on Saturday 28th July on the Island of Brac on the Adriatic coast of Croatia.
The event consists of a 400m sea swim, followed by an 11km cycle route on steep gravel roads and a 3.5km run on the asphalt roads and stone steps of the town. The event started at 6pm to avoid the hottest part of the day. Adam commented that although it was very scenic, it was also the most brutal triathlon that he has ever done, with 1000m of climbing on a mountain bike and 150 steps to run up, all in 33C heat.